Some Think HODLing Bitcoin Is Boring. They're Right, and That's Why This Strategy Works
Don't miss the point on what makes a winning investment.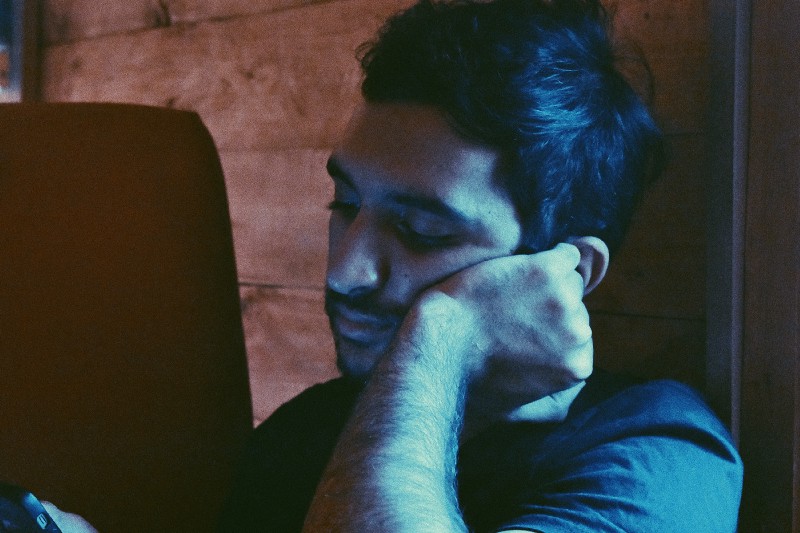 Recently, I shared the strategy that I have adopted with Bitcoin for several years now. As I explained, my strategy is nothing exceptional since it is followed by a majority of Bitcoiners. Nevertheless, it has the merit of allowing us to take full advantage of Bitcoin at all levels.
The strategy that I follow is ultra simplistic, and better yet, within the reach of all those who have a total belief in the Bitcoin revolution.
My Bitcoin strategy consists of 4 steps:
Buy Bitcoin automatically with a Dollar-Cost Averaging (DCA) approach. Many applications exist for this.
Program the automatic sending of these Bitcoins to your hardware wallet using one of the applications you will buy.
HODL Bitcoin no matter what.
Iterate from step 1.
This simple strategy will allow you to become a Bitcoin HODLER. You'll have an essential advantage over Bitcoin Traders: you'll be able to lead a more Zen life, and more importantly, you'll be able to focus on the essentials.
What I mean here is that you will have time to learn more about Bitcoin, money, and the economy.
It is by educating yourself that you can take care of your future when it comes to money. The economic crisis of 2020 has brought this essential reality to the forefront.
---
Some people think HODLing Bitcoin is boring
Following the discovery of this strategy, which I consider to be the best one with Bitcoin, I have had feedback from some who are adopting a similar position to what I read in June and July 2020 when the Bitcoin price was stuck in a range between $9,000 and $10,000.
Listening to these people, HODLing Bitcoin would be something boring.
Many come to the Bitcoin world only attracted by the prospect of large financial profits. This is not unusual when you consider that Bitcoin has posted a +9,000,000% return over the past decade.
Where some people make a monumental mistake is just after they made their first purchase of Bitcoin.
Instead of continuing to learn more and more about Bitcoin and money, they leave their Bitcoins aside. They think Bitcoin is just another asset in their portfolio.
If you did that, you would miss out on the Bitcoin revolution. If you step outside the framework that the education system has always locked you in when it comes to money from a young age, you will be able to discover the ugly truth.
Then you will understand that Bitcoin is a monetary revolution that will change the world of the future. Bitcoin is not a technology like any other that can be replaced: it is first and foremost money. Bitcoin is the money of the people supported by the people.
---
Bitcoin price volatility is not meant to be entertaining
Bitcoin's volatility is a feature, not a bug.
This volatility can become your greatest ally or your worst enemy. It is up to you to decide. For the volatility of Bitcoin to be your ally, you must not consider it as a fun thing. It happens in relatively short periods in reality, while the rest of the time the Bitcoin price may seem boring.
That boredom you feel when the Bitcoin price seems to stagnate for long periods is a great thing. During this time, you will be able to learn more about Bitcoin if you choose to adopt my Bitcoin strategy.
The secret behind this strategy is in fact in all winning investments.
In the world of traditional finance, billionaire George Soros summed it up perfectly when he said the following:
"If investing is entertaining, if you're having fun, you're probably not making any money. Good investing is boring."

— George Soros
---
Good investments are always boring
A good investment is usually boring. This is because a winning investment is primarily a two-step process:
Choice of investment. It can be exciting, but it doesn't last more than 1% of the time. Be patient, and sign up for the long term.
The investment becomes successful during the second phase, which will last 99% of the time. When we talk about a winning investment, it's a minimum of 10 years on the stock market.
By choosing to buy Bitcoin, you have already made the right choice. The really exciting part is buying Bitcoin no matter what happens every month in DCA mode.
The next part will be testing your patience to see if you'll be able to beat the boredom, and HODL Bitcoin no matter what.
Bitcoin helps you develop the patience you need to make a winning investment. The day you understand this, you will never again consider Bitcoin boring when its price is stagnating. On the contrary, you will learn to see the signal rather than get distracted by ambient noise.
This is exactly what I was explaining to you at the beginning of July 2020 when the Bitcoin price was stuck in an increasingly narrow range between $9,000 and $9,400.
At that time, the real signal was to be found in the fundamentals of Bitcoin which had been strengthening for several weeks. I was right, because, between July 26 and 28, 2020, Bitcoin's volatility hit again, increasing its price by +20% in only 48 hours.
Since then, we have been witnessing a logical period of stagnation between $11,500 and $12,000 before what could be the real start of the Bitcoin Bull Run that everyone is waiting for.
---
Conclusion
Next time you get the feeling that HODLing Bitcoin is a boring strategy, I invite you to remember that this is why it works so well. This strategy allows you to take full advantage of your greatest natural advantage when investing.
It's not me saying it, it's the famous Nick Murray himself:
"Timing the market is a fools game, whereas time in the market is your greatest natural advantage."

— Nick Murray
Buying Bitcoin and then playing with it on a long-term basis is therefore the best way to enjoy your greatest natural advantage. The more time you spend on the Bitcoin market, the more you will be able to see your reward grow.
It's up to you not to listen to those who falsely consider Bitcoin to be boring and to adopt the strategy that will allow you to enjoy its revolution.