Bitcoin Gives You Access to the Best Bank in the World: Yourself
Its slogan says it all: "Don't trust, Verify".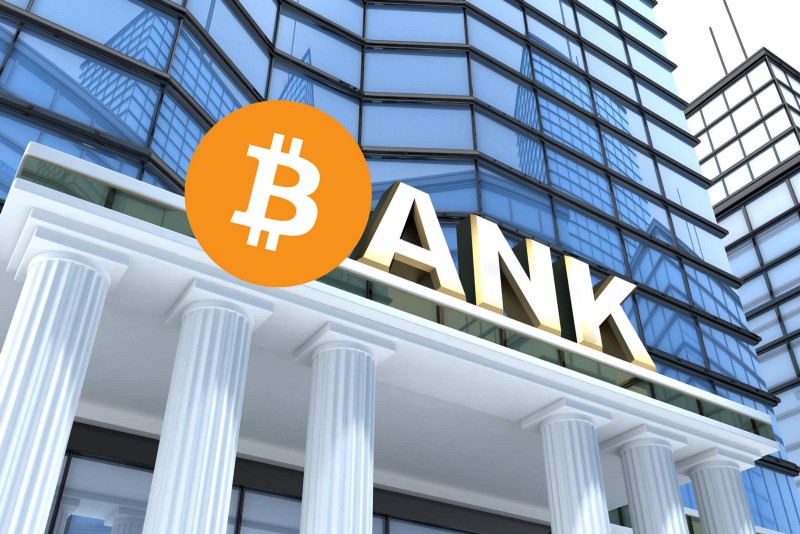 The Bitcoin white paper by Satoshi Nakamoto describes Bitcoin as a Peer-to-Peer Electronic Cash System. If you stick to that title, you may think that Bitcoin is just one payment system among many.
In reality, Bitcoin is much more than that. The properties that Satoshi Nakamoto has endowed Bitcoin with make it special. Bitcoin is clearly a unique invention in the history of mankind.
Bitcoin is decentralized, digital, yet extremely scarce.
The combination of these three properties clearly makes all the difference for Bitcoin. Its monetary policy, which is an application of quantitative hardening concepts, allows its users to make the choice to save what they own rather than buying useless things.
This choice pays off, as the scarcity of Bitcoin allows its price to increase over time. Thus, Bitcoin has proven to be an extraordinary effective store of value since its launch in early 2009.
Those who bought $1 in Bitcoin during 2010 ended up with $90K at the end of 2019.
In terms of store of value, no asset could do better than Bitcoin and its 9,000,000% increase over the past decade.
---
Bitcoin allows everyone to be their own bank
The most amazing thing about all this is the simplicity with which you can buy Bitcoin. Just go to a trading platform such as Coinbase or Binance, and then you can exchange your fiat money for Bitcoin.
Once you've purchased your first Bitcoins, it's essential that you transfer them to a hardware wallet in order to secure them properly. Once your Bitcoins are transferred to your hardware wallet, you will be in total control because you will have the private keys of your Bitcoins in your possession.
A simple formula is repeated frequently so that you don't forget this crucial action:
"Not your keys, Not your Bitcoins."
Once you have bought your Bitcoins and have the private keys in your possession, you really do become the only master on board. Bitcoin allows you to be your own bank.
As you know, Bitcoin has no leader as it was given to mankind as a gift by Satoshi Nakamoto. Bitcoin therefore belongs to all its users.
No one can censor you in the use you make of your Bitcoins. No one can confiscate what you own in Bitcoin.
Bitcoin gives you total control. With Bitcoin, you are your own bank, and you are solely responsible for your own security. You won't need any authorization to sell all your Bitcoins, or to make a transaction with a friend halfway around the world.
---
Some people think their bank is already perfect
If you live in the United States, Canada, or Europe, you may think a first sight that Bitcoin is no better for you than your bank. You feel that you have always been able to do what you want with your money.
That may be true, but that may well be changing quickly in the future.
More and more people are being forbidden to send their hard-earned fiat money to trading platforms for buying Bitcoin. The banks are censoring these users under the guise of protecting them. The big question is: what do these banks want to protect their users from?
Maybe by censoring their customers, the banks want to hide the truth from their users. At least that is what a growing number of people are feeling.
In France, recently, a customer saw his bank close all his bank accounts because he dared to criticize the bank's customer service on Twitter.
This is nothing more and nothing less than censorship. Bitcoin fixes it.
Nevertheless, you can still put up with all this unpleasantness and the increase in mass state surveillance.
---
The current situation in Lebanon reminds us of the dramatic reality
For millions of people, however, the situation is much worse. I am talking about people living in emerging countries, or under authoritarian regimes.
You all know the tragic situation in Venezuela. Millions of people there have been living in hell for years. The disastrous policies of President Nicolás Maduro are endangering the lives of millions of Venezuelans who have to struggle day after day simply to survive.
For these people, Bitcoin has already become a Plan A.
You should know that, as I write these lines, an equally dramatic situation is emerging in Lebanon.
Long before the Coronavirus pandemic that we are experiencing, Lebanon had already been the scene of anti-government protests for many months. With the arrival of the Coronavirus, citizens were ordered to remain confined to their homes, as has been demanded elsewhere in the world.
Last week, the Lebanese government began to loosen the confinement by allowing some businesses to resume operations. Far from rejoicing at this beginning of the reopening of the economy, the population decided to return to the streets and resume their battle against the government.
It must be said that with the global economic crisis starting, the local currency, the Lebanese pound, had just fallen to its lowest level against the U.S. dollar.
Concretely, this means that the Lebanese population is seeing all its wealth disappear. Moreover, their hard-earned money is gradually becoming worthless.
In anticipation of a massive withdrawal in U.S. dollar of all the money the Lebanese have, local banks have been instructed to limit their clients' withdrawals. Thus, the Lebanese will have monthly withdrawal limits.
Worse yet, Lebanese will not be able to withdraw their money in any currency other than the Lebanese pound.
The Lebanese therefore find themselves trapped by the currency devaluation that their government is putting them through. As is often the case in such situations, it is the poorest who are most affected.
To protest against this attack on individual freedoms, the population has taken to the streets. The images coming from Lebanon are terrible and extremely violent. The roads are blocked, the banks are attacked, and the Lebanese people marching in the streets have rather simple demands:
The Lebanese are simply asking for the right to live with dignity.
People just want to be able to enjoy their hard-earned money so they do not lose it all.
Unfortunately, the country's authorities are preventing them from doing so. They want at all costs to prevent the Lebanese from exchanging everything they own in Lebanese pound for U.S. dollar.
For the Lebanese, however, this is something crucial, because they no longer have any confidence in their currency, and so they want to protect themselves by exchanging it for the U.S. dollar, which is the world's reserve currency.
Aware of the situation, the Central Bank of Lebanon added more constraints on Sunday evening by issuing a directive to all exchange offices to order them not to sell U.S. dollar above 3,200 pounds.
At such a low exchange rate, customers had no choice but to keep what they had in Lebanese pound.
No one knows how far this situation, which is dramatic and inextricable for millions of Lebanese, will go.
---
The situation in Lebanon reinforces the importance of Bitcoin
In my opinion, the situation in Lebanon is a good reminder for everyone on two levels:
Central bank policies put what we own at significant risk. As always, the citizens of the poorest countries are affected first.
The banks have far too much arbitrary power to put at risk the money you entrust to them.
In the United States, Canada, or Europe, we are not there yet, fortunately. Nevertheless, who knows if one day this might not happen.
The Fed's lowering of the reserve requirement for U.S. banks to zero on 23 March 2020 already has important consequences for me that many seem to be unaware of.
With a reserve requirement rate set to zero by the Fed, the money you have in your bank account in the United States doesn't mean much anymore.
Let's say you have $100,000 available in your bank account. If you wanted to withdraw it immediately, and all the other customers of your bank wanted to do the same in a generalized panic, the bank would go bankrupt.
Your bank would fail because it would not have enough money to allow all of its customers to get their money back.
To avoid this, the U.S. government could exceptionally decide to cap all cash withdrawals, or even temporarily block them.
If you think I am exaggerating, you should know that this has already happened in Greece during the month of July 2015. For several days, savers had their withdrawals limited to 60 euros per day regardless of the amount they had in their bank account.
In December 2001, the Argentine government froze all bank accounts for several weeks. The situation was close to what Lebanon is going through.
---
Bitcoin gives you access to the best bank in the world
All this reinforces the need for a plan B to ensure a freer future. That plan B is Plan Bitcoin. Bitcoin gives you access to the best possible bank: yourself.
Bitcoin's slogan "Don't trust, Verify" is clearly not usurped, since at any time you can be sure of what you have in Bitcoin.
If your Bitcoin balance is 1 BTC, you will actually have this BTC at your disposal, and you can use it as you wish.
What's amazing about Bitcoin is that everyone can choose to be their own bank right now. No minimum deposit is required, and no one can deny you access to the most essential thing Bitcoin has to offer: taking back control of your life.
Whether you are a Bitcoin fan or not, you should start thinking now about protecting yourself from the risks that the banking system poses to your wealth.