Alameda Research's Investment Inventory Is Overwhelming for SBF: Over $5B Invested in 500…
SBF has repeatedly used Alameda clients' money to make these risky investments.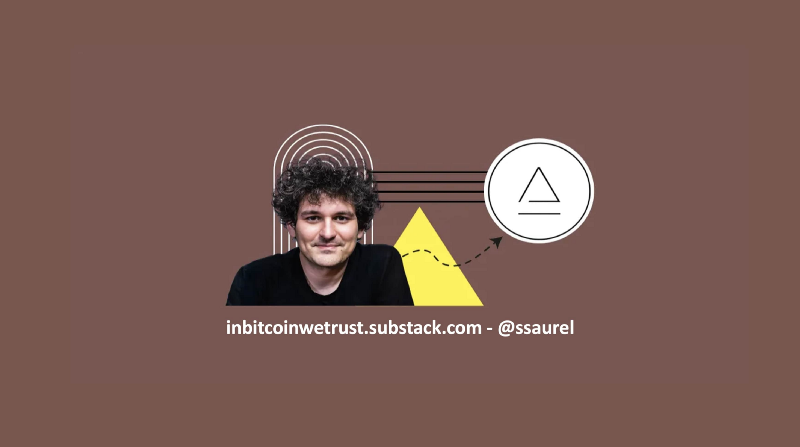 Alameda Research, Sam Bankman-Fried's trading firm, had a fast-paced private equity business. A headlong rush that has come to a halt since the bankruptcy. Through a dozen holdings, Alameda Research had invested in nearly 500 companies in all branches of the cryptocurrency sector (platforms, mining, metaverse, NFT, decentralized finance, Web3, specialized funds).
These companies are located for half of them in the United States and the rest in many countries (Singapore, Switzerland, Israel, Cyprus), according to the documents revealed by the Financial Times.
These holdings are most often a minority (1 to 10% of the capital). Embarrassed by their cumbersome shareholder, these companies play down the situation by stressing that the fall of FTX does not affect their continued activity and solvency.
---
Drones, AI, biotech …
Sam Bankman-Fried's investments in companies have not been confined to the world of cryptocurrency. They have also been made in startups specializing in drones or artificial intelligence, biotechs, online banking, and especially in the world of video games, one of Sam Bankman-Fried's passions.
SBF has also invested $300 million in two of Elon Musk's companies, SpaceX (space flight) and The Boring Company (tunnel construction) through the K5 Ventures platform, which connects projects and investors.
In its complaint against Sam Bankman-Fried, the Commodity Futures Trading Commission (CFTC) finds that "Alameda used FTX customer funds to undertake large illiquid investments, such as long-term holdings in a variety of companies and digital assets." The firm held nearly 300 tokens issued by various crypto companies and used them to fund their projects. It could only resell them after a certain period with big profits or heavy losses at stake. The trading firm worked hard to tip the scales in its favor.
The firm is suspected of having manipulated the prices of certain tokens on the market. By driving them up, it was also fictitiously increasing the value of its portfolio, and thus the new loans it was likely to get by pledging its assets as collateral. Alameda Research borrowed short-term and dipped into FTX's client accounts to fund all of these long-term, risky investments.
These investments (companies and tokens) were often made at the top of the market and therefore at high prices. Alameda's private equity portfolio amounted to $5.4 billion according to documents revealed by the British daily. Its assets were presented in November 2022 to possible buyers when Sam Bankman-Fried was trying to save his empire from bankruptcy. But the valuations of many of these holdings had left investors skeptical.
Investing so much money in illiquid assets — which cannot be sold quickly — was a very risky strategy for a trading firm. These assets must be sold eventually to pay off the creditors and customers of the bankrupt FTX empire. Today, the valuation of these investments has surely declined after the market collapse this year.
---
Wall Street 2.0
Sam Bankman-Fried also had ambitions to "revolutionize" traditional online brokerage. His arrest cut short his plans to become one of the leaders of Wall Street 2.0. Besides his holdings in the unlisted sector, he revealed in May 2022 to have acquired 7.6% of the capital of the online broker on mobile, Robinhood.
However, SBF has since admitted that he bought his shares by borrowing the money from his trading firm Alameda. The 56 million shares ($445 million), now frozen at a brokerage, are held by a company Emergent Fidelity Technologies, owned by Sam Bankman-Fried.
BlockFi, a cryptocurrency lending group, also in bankruptcy, would like to get its hands on this investment as compensation. BlockFi is indeed claiming $1 billion from FTX and Alameda in particular for an unpaid loan. Sam Bankman-Fried had given BlockFi his Robinhood shares two days before FTX's bankruptcy. Thanks to this guarantee, he wanted to gain time to recover money and repay Alameda's loan (680 million dollars) taken out with BlockFi.