Is Warren Buffett wrong about Bitcoin?
Warren Buffett, the most prolific investor in the history of traditional finance, has never been soft on Bitcoin and cryptocurrencies. The Omaha oracle has repeatedly stated that "Bitcoin has no special value at all". Given his many investment successes, many people tend to take his word for it. In fact, they consider that Bitcoin and cryptocurrencies have no value.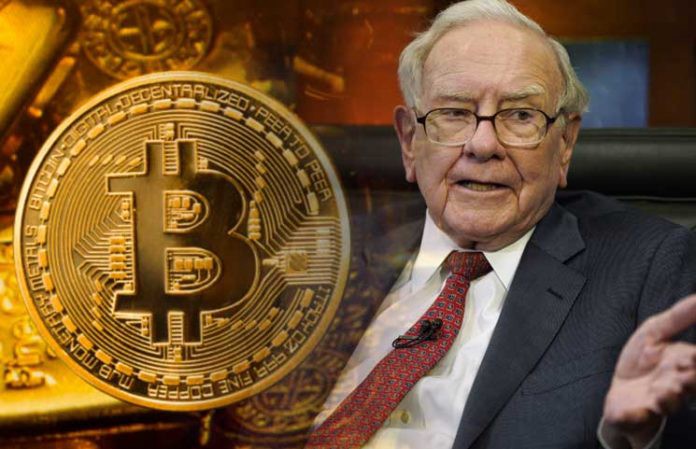 It, therefore, seems interesting to ask ourselves in order to try to answer the following question: Is Warren Buffett wrong about Bitcoin? To this highly controversial question, there is no ready-made answer in my opinion. Indeed, everyone must form their own opinion on the subject. To help you form your own opinion on the subject, I will try to explain how Warren Buffett admits to considering potential new investments.
A fan of the old economy
Generally, Warren Buffett explains that he uses 5 main strategies for his investments. The Omaha oracle states in particular that it advises never to invest in sectors that it does not understand. Thus, if we look closely at the 15 largest investments of his Berkshire Hathaway company, we see very clearly that Warren Buffett has a tendency to favor the old economy.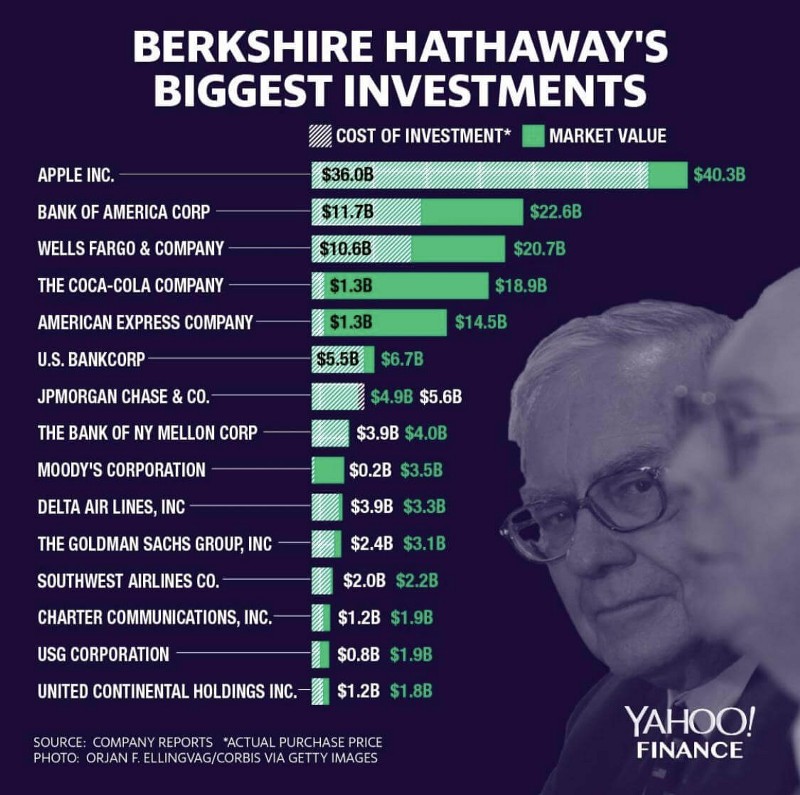 It is not pejorative. It is simply a statement. Apart from Apple, which remains a player in the new economy, its investments therefore concern companies from the old world. He therefore puts his advice into practice. Nevertheless, this strategy shows its limits since it has refused to invest in the rest of the GAFAs, namely Google, Amazon or Facebook. Similarly, it has not corrected the situation by investing in NATUs, which some present as potential future replacements for GAFAs. These NATUs are simply Netflix, Airbnb, Tesla and Uber.
By strictly applying his strategy of not investing in areas he does not understand, Warren Buffett has certainly made a lot of money but he has also lost a lot. It is a choice that corresponds to his philosophy of limiting the "yes" to a minimum of opportunities.
Warren Buffett acknowledges his mistakes 20 years later…
Where I think the problem is that our dear Warren Buffet is finally realizing his mistakes 20 years later. For example, it has just invested $1 billion in Amazon. He even admitted he was wrong about Jeff Bezos' company. Imagine for a moment that he had gone beyond his assumptions about the new economy in the early 2000s? His Berkshire Hathaway company would have been even more profitable!
All this should lead you to consider that despite his enormous success in financial investments, Warren Buffett, like everyone else, is not always right. Sometimes he makes mistakes. And when he realizes it, he tries to rectify it, but given his immense resources, it is still feasible. If you don't have billions at your disposal like him, it may not be possible.
It's up to you to decide
From this small demonstration, you are free to follow him on Bitcoin when he explains that the emblematic cryptocurrency has no value. Or, you can take a more critical look at what he says and consider that he does not understand the ins and outs of cryptocurrencies. In fact, it deviates from it.
If you, by finding out about the issue, think it's a good area for the future, go ahead!