If You Believe In Bitcoin, It Is The Perfect Time To Buy Some
Stop waiting for the next time Bitcoin will be going down and take action now.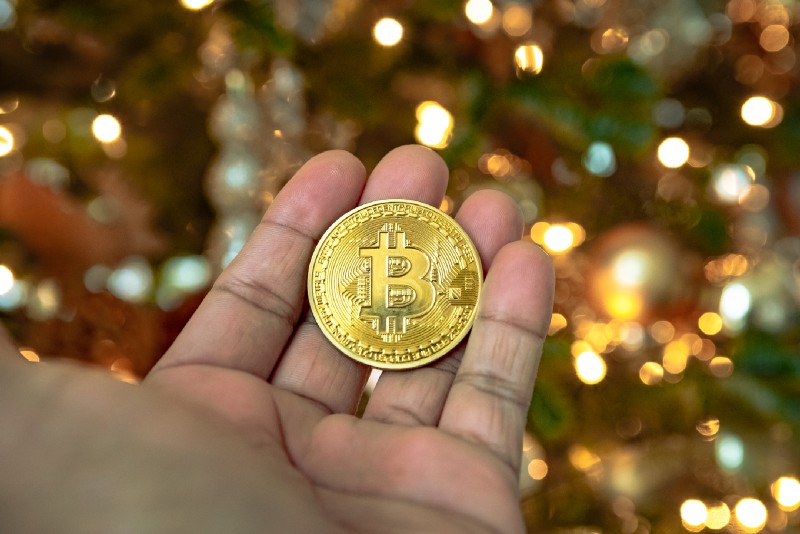 The world of Bitcoin and cryptocurrencies had a euphoric end in 2017. The result was record prices for all cryptocurrencies and a Bitcoin close to $20,000. In the aftermath of this euphoria, many beginning investors launched out without even trying to understand the revolution behind Bitcoin and cryptocurrencies.
---
Many Investors Have Paid For Their Ignorance
The year 2018 and the beginning of 2019 will have marked the explosion of the bubble that had formed around Bitcoin. During these long months of a bearish market, many last-minute investors finally gave up when their losses were very large.
They paid a heavy price: that of ignorance!
Not having taken the time to learn about what Bitcoin was and the revolution it embodies, they gave up when it was the best time to strengthen their positions.
Warren Buffett often says that it is when everyone is panicking in the markets you have to buy and that the best deals are to be made. Although the Oracle of Omaha is one of Bitcoin's most fervent opponents, the rule he applies on the financial markets is also to be applied to the cryptocurrency market.
---
Bitcoin Is Once Again Attracting
The return to a bullish market in Bitcoin since mid-2019 has strengthened its early supporters. Bitcoin has always risen so far and will continue to do so.
The crossing of the symbolic $10,000 mark over the summer will have aroused the appetite of novice investors once again. Overwhelmed by their previous unfortunate experience in 2017, many of these investors are waiting to see a Bitcoin of at least $15,000 before giving in to the famous FOMO (Fear of missing out) effect.
In the meantime, Bitcoin is continuing its journey and the world of traditional finance is taking an increasingly serious interest in it, as shown by the launch of the Bakkt platform by the very serious New York Stack Exchange (NYSE) during the month of September 2019.
---
This Is The Perfect Time To Buy Bitcoin
I meet and discuss with various people who ask me if this is the perfect time to buy Bitcoin when its price is between $8,000 and $8,500 on October 1, 2019.
Other more experienced investors tell me they are waiting for a bigger drop to $6,000 before strengthening their positions. All this leaves me thinking and gives me the impression that they always doubt Bitcoin and its future.
Indeed, in a few years, when Bitcoin will have a price above $100,000, who will care if you buy your Bitcoins at $7,950 or $8,500?
You probably already know the answer deep down: nobody!
---
2020 Is Coming And You Just Have To Make A Decision
The end of 2019 looks very promising for Bitcoin. Even better, the year 2020 promises to be decisive with the Bitcoin Halving scheduled for the end of May 2020, which will decrease the reward allocated to minors validating a block of transactions from 12.5 BTC to 6.25 BTC.
Until now, the price of Bitcoin has always soared in the 12 months following a Halving. It is therefore very likely that this will still be the case from the middle of 2020.
In addition, Bitcoin has never been so close to adoption by the general public. More and more major players are taking an interest, from Facebook to Google, Amazon and even Walmart. Physical shops in several countries around the world will start offering Bitcoin payments to their customers from 2020 onwards, which will further increase the utility value of Bitcoin.
Even Donald Trump starts tweeting on Bitcoin!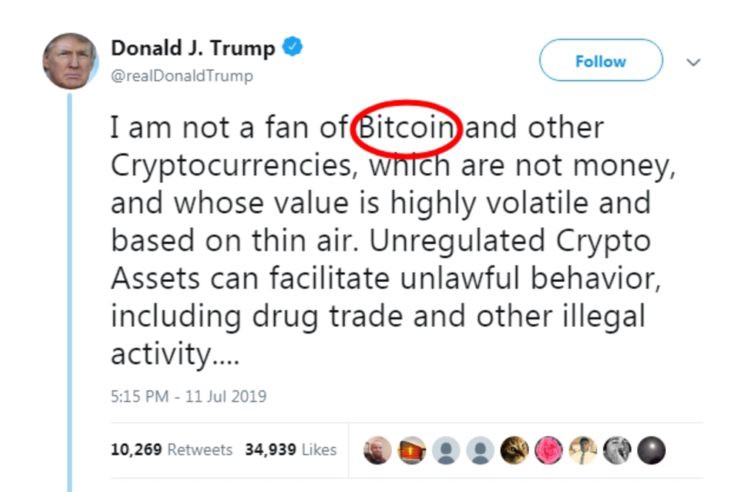 Thus, all the conditions are in place for a strong bull market in 2020 and beyond. In concrete terms, you have more than one thing to do: make a decision.
You simply have to choose to be part of the Bitcoin revolution or let it pass before your eyes without doing anything. It's up to you to decide!