Bitcoin's Adoption: Today PayPal, Tomorrow Amazon?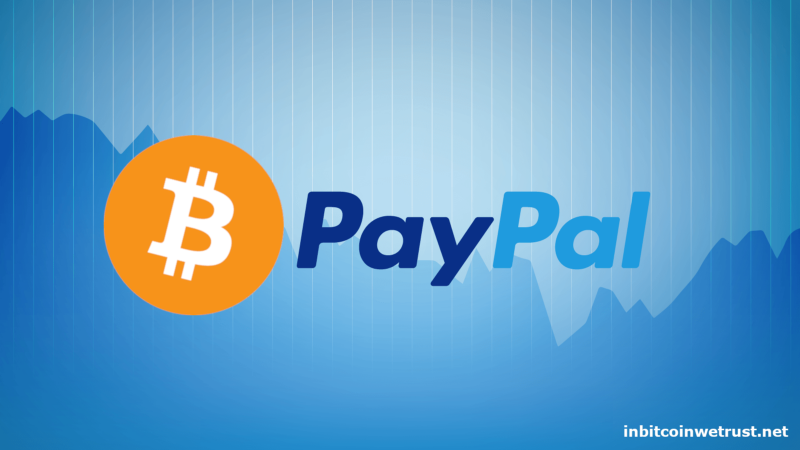 Bitcoin's adoption is accelerating strongly.
It all started on Monday 22nd June 2020 with a rumor that quickly swept through the cryptocurrency world. The Fintech giant PayPal plans to directly offer the buying/selling of cryptocurrencies to its 325 million users.
The first thing to keep in mind is that for the moment, PayPal has not confirmed these rumors.
However, you know as well as I do the expression: "There's no smoke without fire". If more and more consistent rumors are coming out about this, it's because PayPal is starting to get restless in the cryptocurrency world.
---
PayPal was an early opponent of Bitcoin
PayPal's entry into the cryptocurrency world would be all the more tasty since it should be remembered that just two years ago, the Fintech giant was a fierce opponent of Bitcoin and cryptocurrencies.
Taking advantage of the strong bear market that hit the cryptocurrency world in 2018, Bill Harris, initial CEO of PayPal, took the opportunity to attack cryptocurrencies during an interview for CNBC in August 2018:
"Cryptocurrencies are a colossal pump-and-dump scheme, the likes of which the world has never seen."

Bill Harris
In the same interview, Bill Harris then attacked Bitcoin head-on, showing a total ignorance of the subject:
"Bitcoin is useless as a payment mechanism and ridiculous as a store of value. Bitcoin makes no revenue, no profitability."

Bill Harris
Bill Harris must have believed at the time that Bitcoin was a profit-making company. A few months later, he even ended up declaring that Bitcoin was a bubble and a scam:
"I'm tired of saying, 'Be careful, it's speculative.' Then, 'Be careful, it's gambling.' Then, 'Be careful, it's a bubble.' Okay, I'll say it: Bitcoin is a scam."

Bill Harris
Even though Bill Harris was no longer CEO of PayPal at the time of these statements, his position summed up the mindset at PayPal regarding Bitcoin and other cryptocurrencies.
---
PayPal's position started to evolve after it left the Libra project
A lot has happened since then. Bitcoin started a bull market cycle again, even exceeding $13,000 in June 2019. The launch of the Facebook Libra in that same month also changed a lot of things.
PayPal was one of the founding members of the Libra association before leaving the project under pressure from the American authorities.
After leaving the Facebook digital currency project, Dan Schulman, PayPal's CEO, delivered a much less hostile position regarding Bitcoin than the one that had been adopted by PayPal's leaders until then.
Schulman began by pointing out that the volatility of Bitcoin's price was currently a barrier to its adoption by merchants that operate on low margins:
"Until Bitcoin becomes less volatile, it won't be a currency that is widely accepted by merchants on the web — not the dark web, but the web."

Dan Schulman
When Dan Schulman was asked if he himself owned crypocurrencies as a private individual, he gave an answer that made us aware of the beginning of a change in PayPal's mindset towards Bitcoin:
"Yes, Bitcoin. Only."

Dan Schulman
---
Early Bitcoin opponents begin to change their minds
Today, as the rumors of a buy / sell support directly on PayPal come out, I can't help but think back to this famous quote that many wrongly attribute to Mahatma Gandhi :
"First they ignore you, then they laugh at you, then they fight you, then you win."
In fact, Mahatma Gandhi never uttered this phrase, and we don't really know what its origin is.
Nevertheless, the idea behind this quote is the one that emerges today when we see more and more early opponents of Bitcoin starting to change their position to adopt it.
It started a few weeks ago with JPMorgan who now sees Bitcoin as a real hedge against the great monetary inflation we are facing in 2020. Macro investor Paul Tudor Jones' position in favor of Bitcoin also took effect in early May 2020.
For Paul Tudor Jones, Bitcoin is the fastest horse in the profits race, so you have to be pragmatic in positioning yourself to buy.
Until now, PayPal could be used as an alternative way to withdraw funds on trading platforms such as Coinbase. But this was only for people who were already in cryptocurrency world.
---
PayPal could give 325 million users access to Bitcoin
By offering to buy or sell Bitcoin directly from its platform, PayPal would offer an incredible boost to the cryptocurrency world.
PayPal has 325 million users worldwide. If even 1% of its users were to be tempted to discover the purchase of crypt currencies, that would already represent more than 3 million new users.
This would be important news for Bitcoin's adoption.
I'm talking mainly about Bitcoin, because everybody knows that Bitcoin is the entry point in the cryptocurrency world. When people hear the word cryptocurrency, they immediately think of Bitcoin. In fact, PayPal users who want to discover the purchase of cryptocurrencies will buy Bitcoin first.
The rumors that are emerging explain that PayPal should rely on Coinbase and Bitstamp in the first instance to offer this support for buying / selling cryptocurrencies from its platform.
This support should also concern Venmo, which is a mobile payment service owned by PayPal.
This potential upcoming movement of PayPal is part of a growing adoption of Bitcoin. Rather than fighting Bitcoin indefinitely, more and more major companies are beginning to realize that it is better to embrace the revolution.
Bitcoin is here to stay. The Bitcoin revolution will happen with or without these companies.
Bitcoin revolution is coming from the people, and history is playing in Bitcoin's favor. Those who understand it first, and take the plunge, will benefit the most in a few years.
---
Today PayPal, tomorrow Amazon?
PayPal's entry into the cryptocurrency world could serve as a trigger for many others to join the dance. These actors will come from the world of Fintech of course, but also from other horizons.
In June 2019, when Facebook unveiled its Libra project, I wrote a story explaining that Amazon should create its own cryptocurrency.
Facebook's main problem with the Libra is the lack of trust in Mark Zuckerberg's social network. On the other hand, Amazon does not have this problem. Amazon's image with the general public is much better.
In addition, Amazon is able to learn from Facebook's mistakes by working with regulators before launching such a project.
For the time being, Amazon has not chosen this option. Instead, Amazon may eventually choose to offer Bitcoin payment support.
There is no news on this at the moment, but everything seems possible now. Indeed, who would have said a few months ago that institutional investors would start buying Bitcoin? Who would have said that PayPal would be about to offer buying / selling cryptocurrency directly on its platform?
No one.
All this shows us that things are moving very fast in the Bitcoin world these days. Anything seems possible now in the coming months and years.
---
Conclusion
We are not there yet of course, but if Amazon were to offer Bitcoin as a mean of payments to its customers, this could well represent the much awaited tipping point in phase 2 of Bitcoin adoption.
As a reminder, this phase 2 is the one of Bitcoin mass adoption as a means of payment.
The coming weeks and months are going to be extremely exciting in Bitcoin world, and an official announcement from PayPal should be watched carefully. Should this be confirmed, it will be interesting to really measure the effects this will have on the growth of Bitcoin users.