Former CEO of Alameda Research, Caroline Ellison Is the Other Face of the Biggest Crash in…
Let's not forget that she had said in March 2022 that for her, the majority of cryptocurrencies were scams.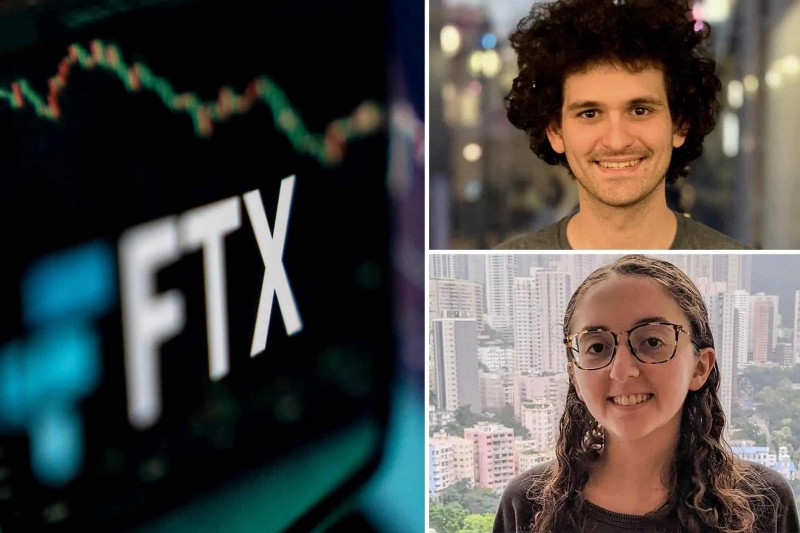 The story of FTX's downfall is so incredible that its adaptation into a TV series seems inevitable. Didn't the author of "The big short," Michael Lewis, spend the last six months with Sam Bankman-Fried (SBF), the fallen boss of the platform?
The scriptwriters will then not fail to look at his right-hand woman, Caroline Ellison, ex-CEO of Alameda, the trading company behind FTX. Alas, they run the risk of falling into the clichés of the genre.
Like SBF, she too has two faces. The one of a brilliant Stanford graduate with a background in mathematics and a philanthropic streak. But also that of a cynical trader, addicted to amphetamines and with unexpected eugenic overtones.
---
Stanford and "effective altruism"
Caroline Ellison is the daughter of Glenn Ellison, director of the MIT economics department and former colleague of Gary Gensler, the chairman of the U.S. Securities and Exchange Commission (SEC), who is now investigating the FTX and Alameda scandal. Forbes, which recognized her in 2021 as one of the thirty most promising entrepreneurs under thirty, says she read Harry Potter book two by herself when she was five, presented a study on the price of stuffed animals to her father when she was eight and was a math major at Stanford when she was 18.
We find Caroline Ellison in 2018, a trader at Jane Street. She is only 24 years old.
A colleague offers to change her life: Samuel Bankman-Fried. By joining his company, Alameda Research, she will be able to do arbitrage between cryptocurrencies and earn crazy amounts of money, to redistribute them later to charities, according to the philosophy of "effective altruism" that she then shares with SBF.
However, don't be mistaken about SBF's real intentions, since he will later admit that this story about "effective altruism" was only a façade to give more sympathy to the character he invented to seduce investors.
Propelled to head of the 30 trading team of the Bahamian firm in mid-2022, at just 28 years old, she will say here, "you only need to have an idea and it's coded an hour later."
FTX liquidator John Jay Ray III, meanwhile, will say he's never seen worse corporate management in his 40-plus years in the business. And yet, this is the same John Jay Ray III who oversaw the bankruptcy of Enron in the early 2000s. In terms of mismanagement, he has already seen a lot. But SBF beats all records there too.
To handle the pressure of billions invested with high leverage, and with plenty of FTX client money, Caroline Ellison said on Twitter, "There's nothing like regular amphetamine use to make you appreciate how stupid a normal, non-drug human experience is."
If she had any advice for herself when she was younger? "I would tell her to be less risk-averse," she confides to Forbes, which she will detail on her blog.
---
Caroline Ellison had previously confessed that for her, cryptocurrencies were mostly scams
On leverage, the level of which would have surprised SBF himself, she writes: "When you increase the amount of leverage, the potential profits increase to infinity but the losses are limited to your initial stake, it seems … unfairly good?"
She compares highly leveraged investments to "coin flips with a 50/50 chance of hitting the jackpot." And calls those who distrust them "suckers" …
On her blog with the unambiguous name of "Worldoptimization" — deleted since the FTX crash but whose posts have been archived — Caroline Ellison gives her views. "The sexual revolution was a mistake and women are better suited to the home to raise children." A conservative view, to say the least, a world away from her life as a roommate with Sam Bankman-Fried in a penthouse in the Bahamas.
And what about cryptocurrencies? It's the same: "I didn't get into them as a true believer," Caroline Ellison will say in March 2022. "They're mostly scams," even confessed the short-lived CEO of Alameda Research. And when it comes to scams, we can see she knew a thing or two about them, having worked alongside one of the biggest in the history of cryptocurrency, and could herself be placed right at the top of this inglorious list.
---
Some reading